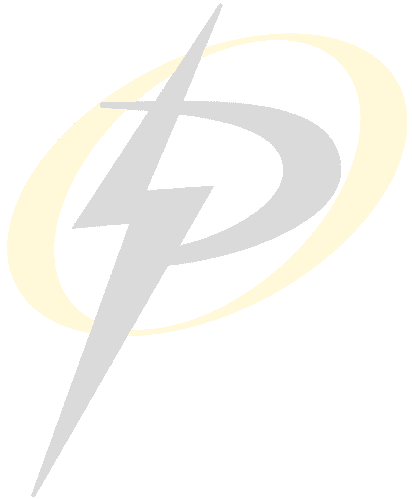 Home / Products / lifeguard confined space safety system
LifeGuard Confined Space Safety System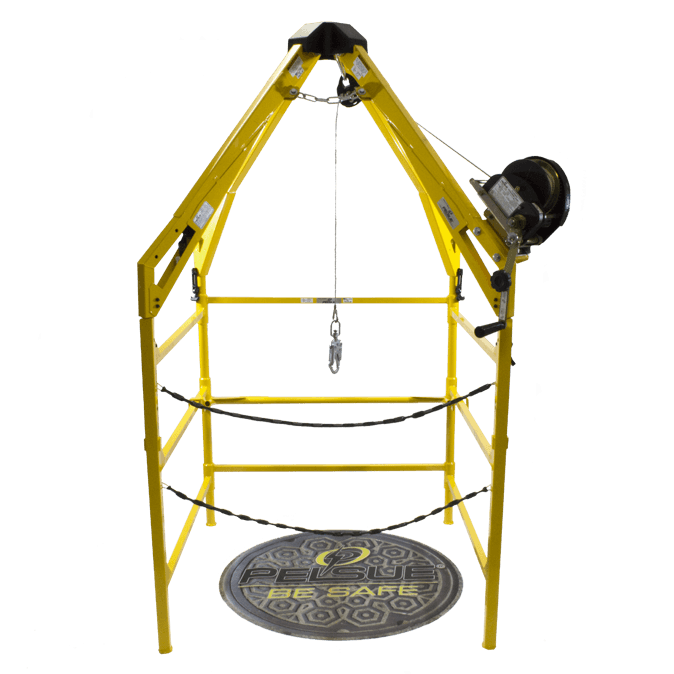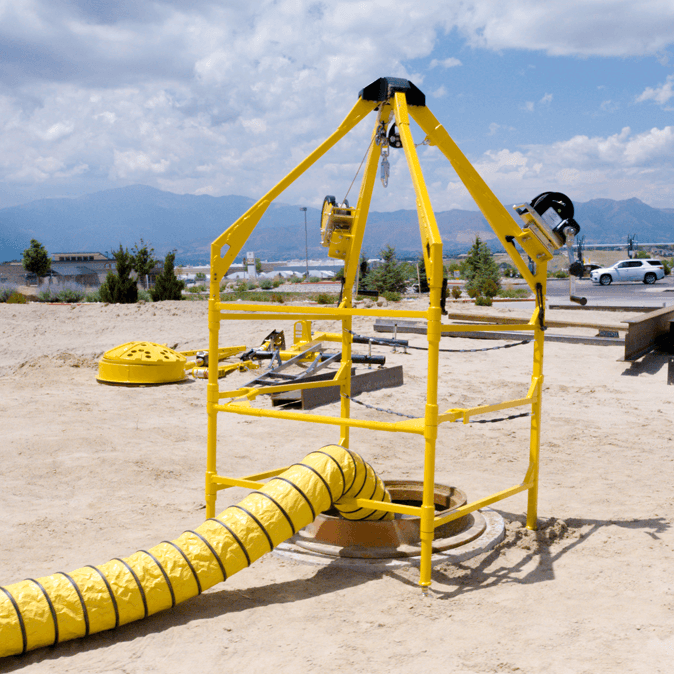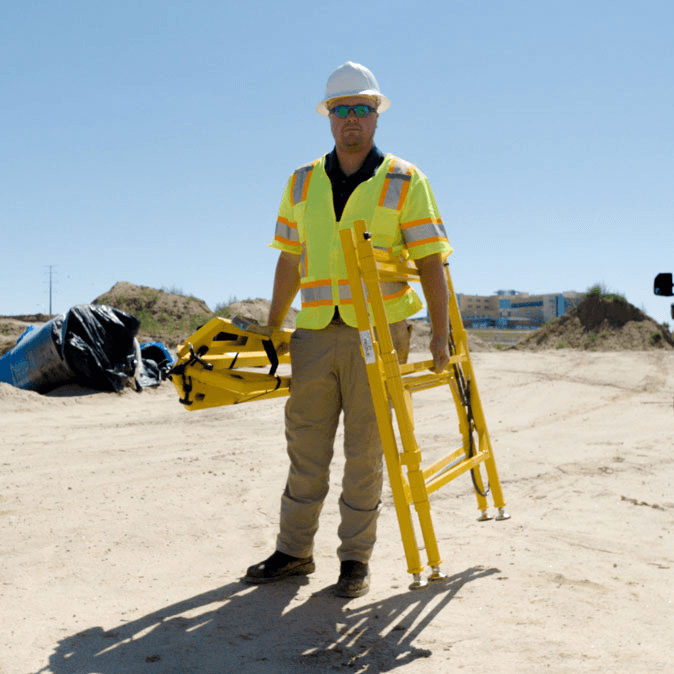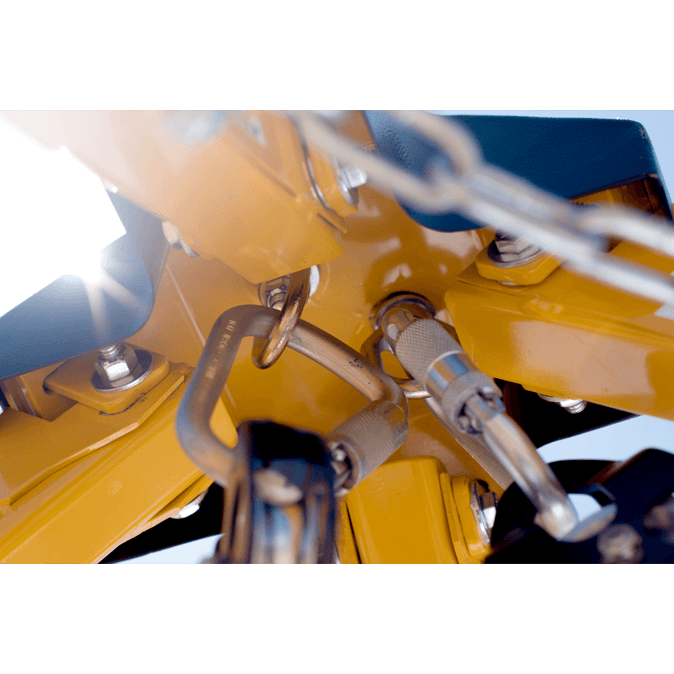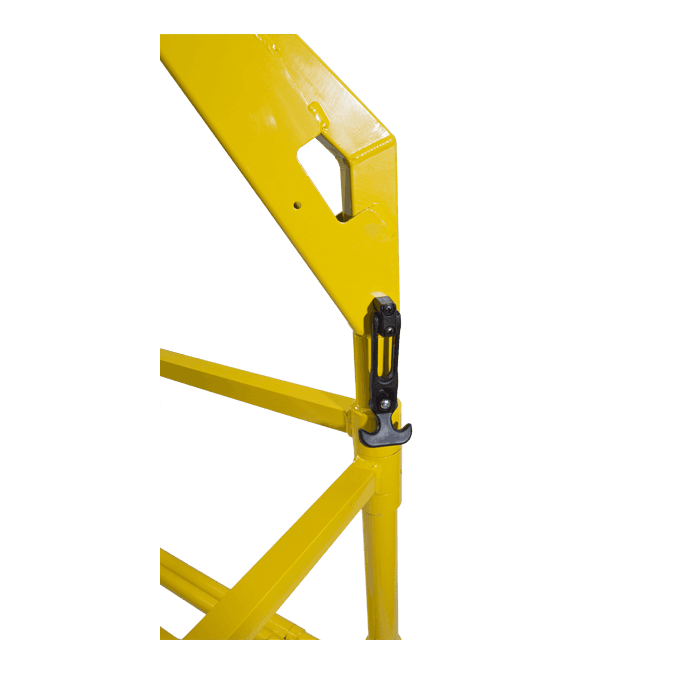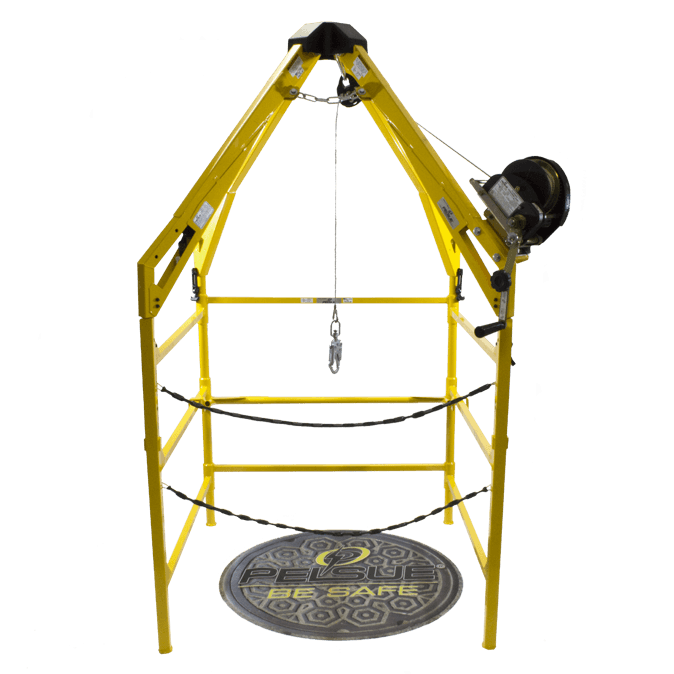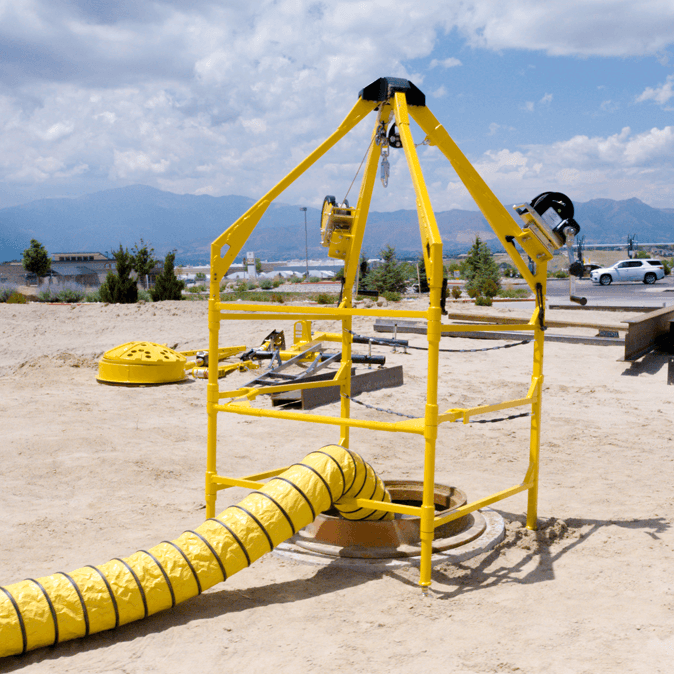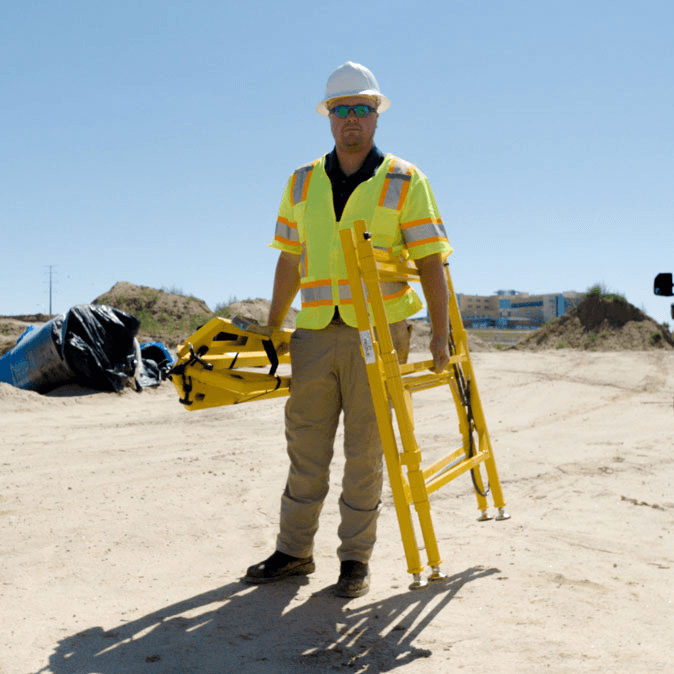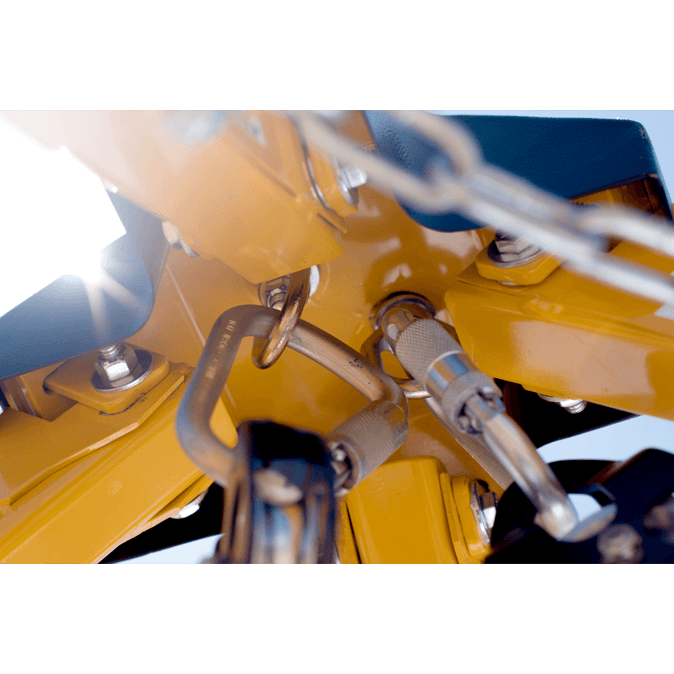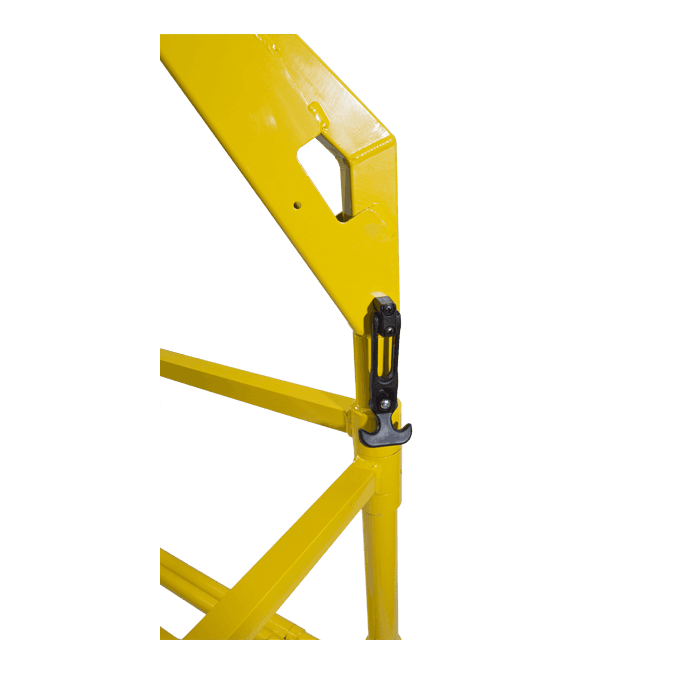 Overview
The Pelsue LifeGuard System is our flagship fall protection system for confined space applications. The system provides anchorage for hoists and SRLs for use in fall protection and rescue, while also acting as a barricade to prevent people from accidentally falling or slipping into the confined space.
It can be quickly and easily placed around a manhole, where its durable, structural grade aluminum and steel frame prevents workers from getting too close, while the safety chains allow for easy access to the manhole. The system effortlessly collapses into two different assemblies, and a carrying case is included for the upper assembly, allowing for easy transport and storage.
When deployed, the system is compact, occupying 3.5' x 3.5' (LG5A) or 4' x 4' (LG5X) and is perfect for applications where space is limited.
It can rapidly be deployed by a single person in minutes, making it an invaluable solution when a rescue is required.
There are dual anchor points located on the top assembly, allowing you to simultaneously connect a hoist and an SRL to the system. The system includes one hoist bracket and mounting plate. A secondary bracket location is already set up to allow for quick and easy installation if you are using a secondary hoist or SRL. When you need both rescue and fall protection capabilities, you can rely on the LifeGuard.
With a heavy-duty frame and attachments for both a hoist and an SRL, the Pelsue LifeGuard System is the ultimate 3-in-1 solution.
The upper assembly and lower assembly are attached via flexible draw latches, anchoring the two together. To prevent movement while in use, all 4 feet are encased in rubber bottoms.
The LifeGuard is made in Colorado, USA and meets or exceeds OSHA and ANSI standards.
Hoist not included.
Both Systems:
Rescue, Fall Protection, and Portable Manhole Guard all in one system

Meets OSHA and ANSI Standards

Can be used with a man rated hoist, SRL, 3-Way, or a combination of devices

Dual anchor points

5000 lb. overhead proof load

Certified fall arrest anchorage

Easy to center over manhole
Materials:
Upper assembly: structural grade aluminum and steel

Guard assembly: structural grade aluminum

Hoist mount: 5052-H32 aluminum

Hardware: grade 5 steel
Systems Include:
1 upper assembly

1 guard assembly

Set of 4 metal feet with rubber bottoms

1 hoist bracket & mounting plate for use with standard retrieval hoist

1 pulley assembly with auto-lock carabiner

1 set of flexible draw latches to anchor the assembly to the guard assembly
LG5A Weight & Dimensions:
Upper assembly: 42 lbs.Guard assembly: 33 lbs.

Dimensions: 42″ W x 42″L x 75″ H

Dimensions when Folded:

LG5-TA: 15.5″ W x 16.5″ L x 4.5′ H

LG5-GX: 44.5″ W x x5.5″ L x 4.1′ H
Man Rated:
The device or system is tested to meet the appropriate OSHA Safety Standards for confined space rescue and retrieval or fall arrest for personnel.

The device or system is intended to be used for confined space rescue and retrieval or fall arrest by a worker who is trained as a "competent person" and/or "qualified" per OSHA Safety Standards.
CUSTOMERS ALSO BOUGHT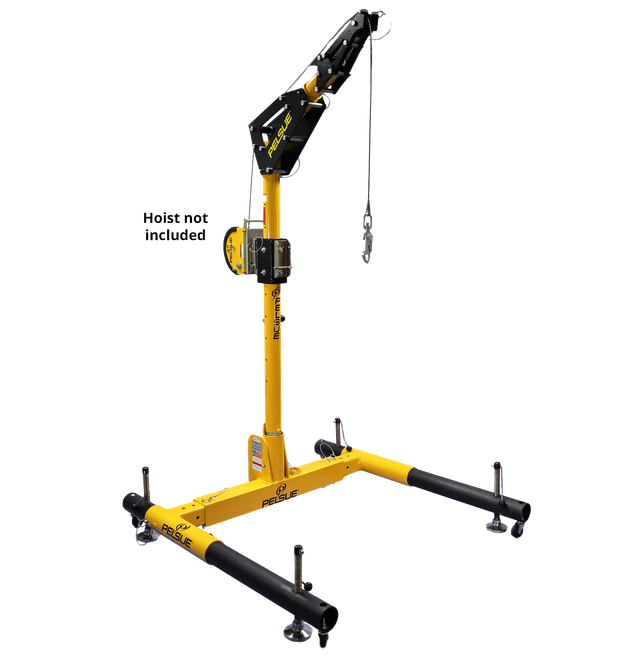 Portable Davit Fall Protection System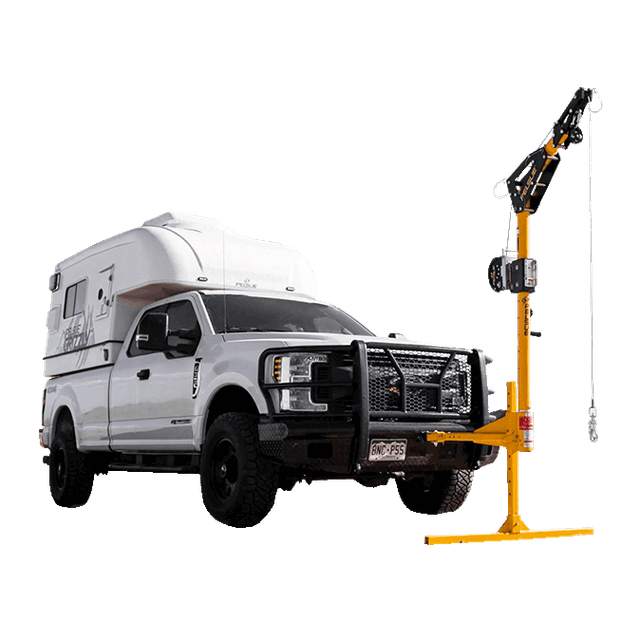 Davit Vehicle Hitch Mount System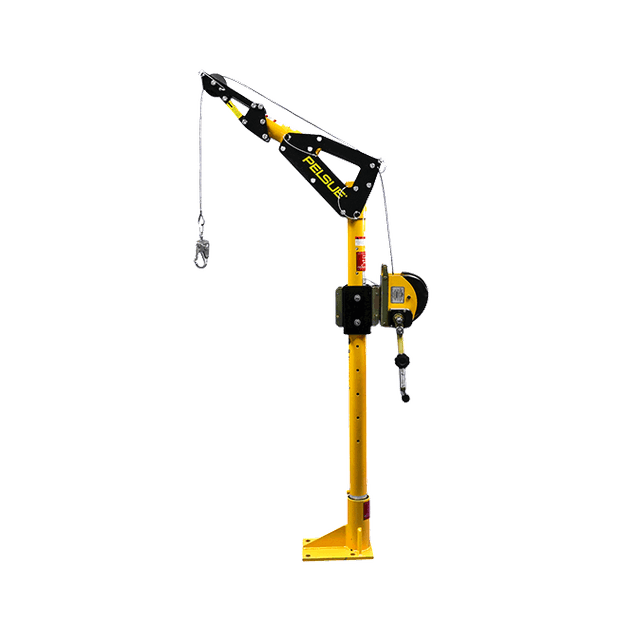 Permanent Base Davit Fall Protection System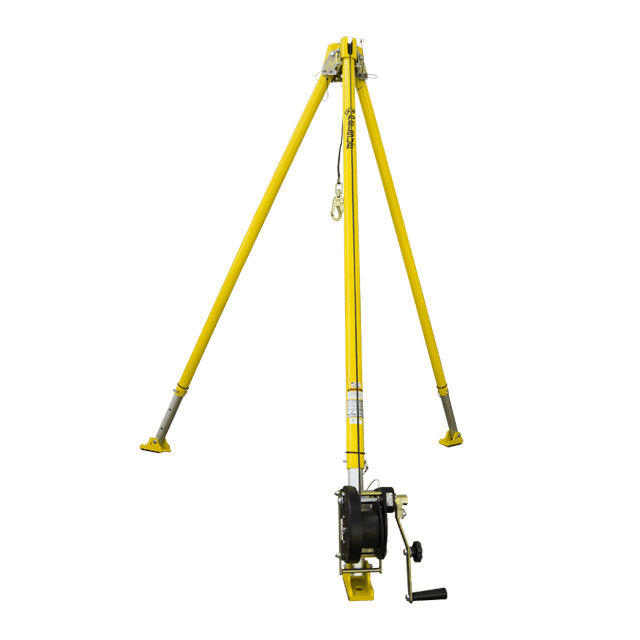 Rescue Tripod