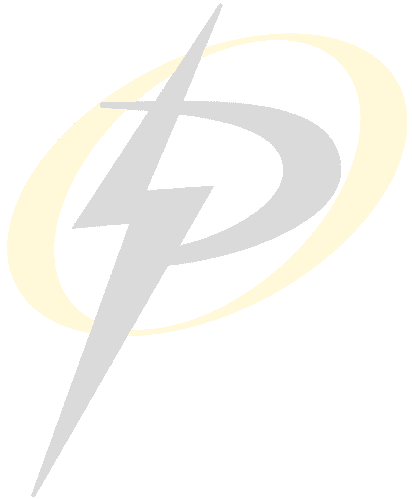 Home / Products / davit vehicle system
Davit Vehicle Hitch Mount System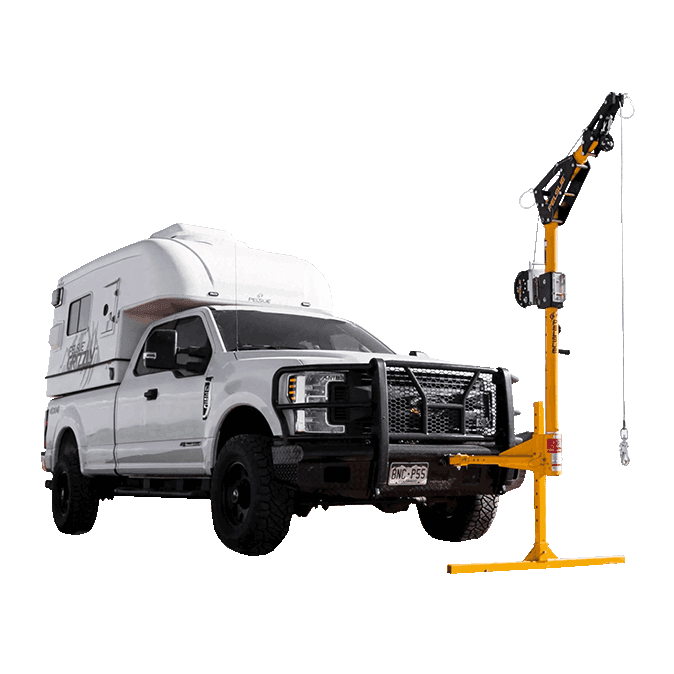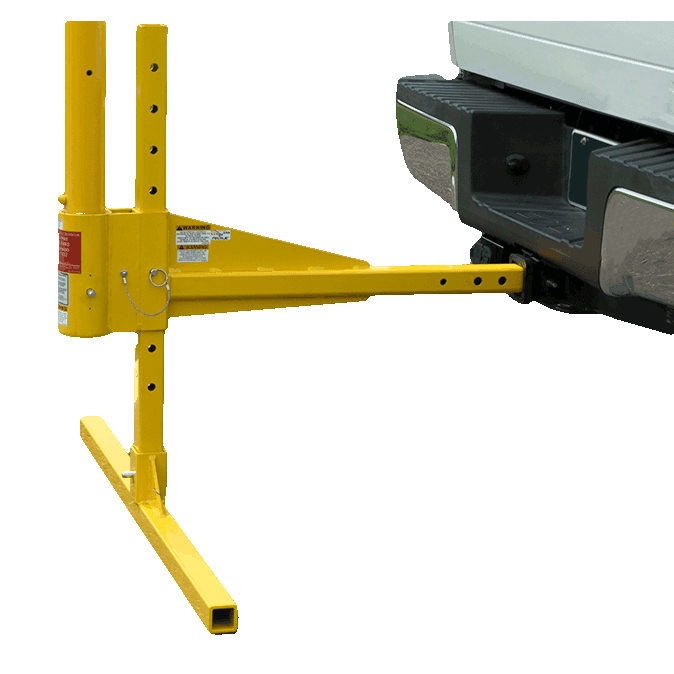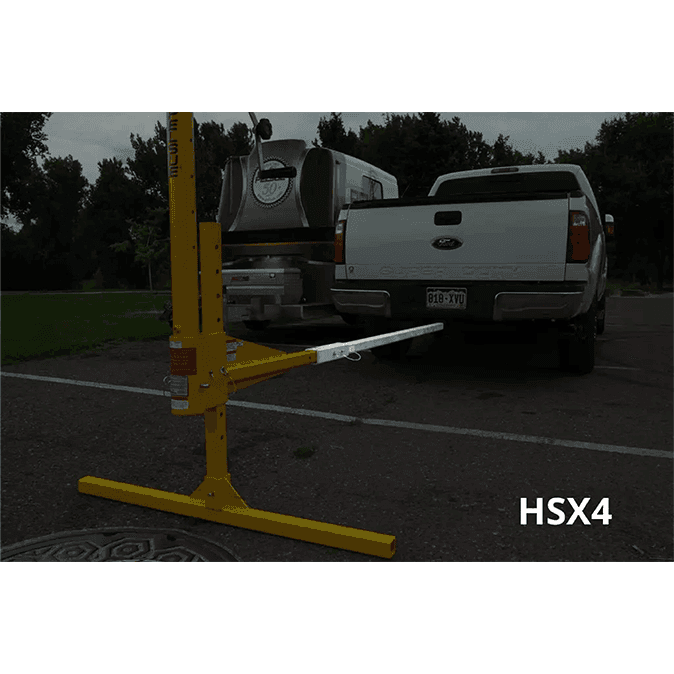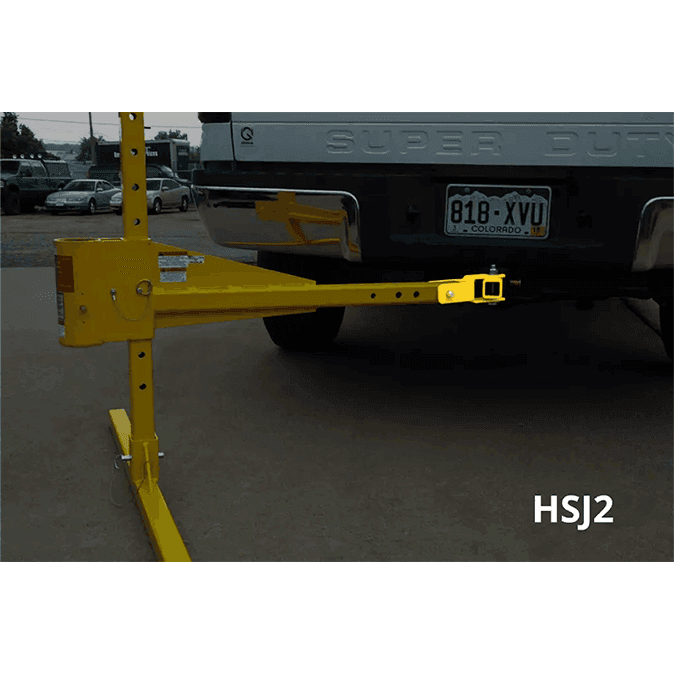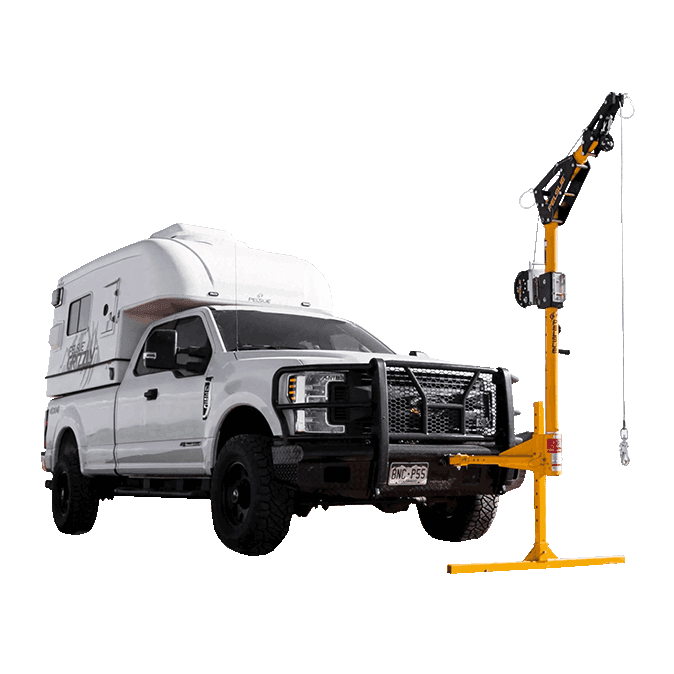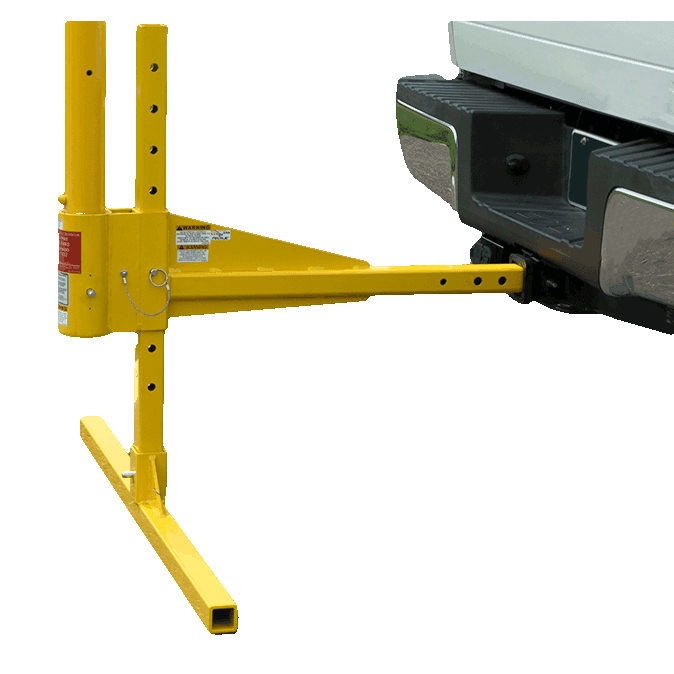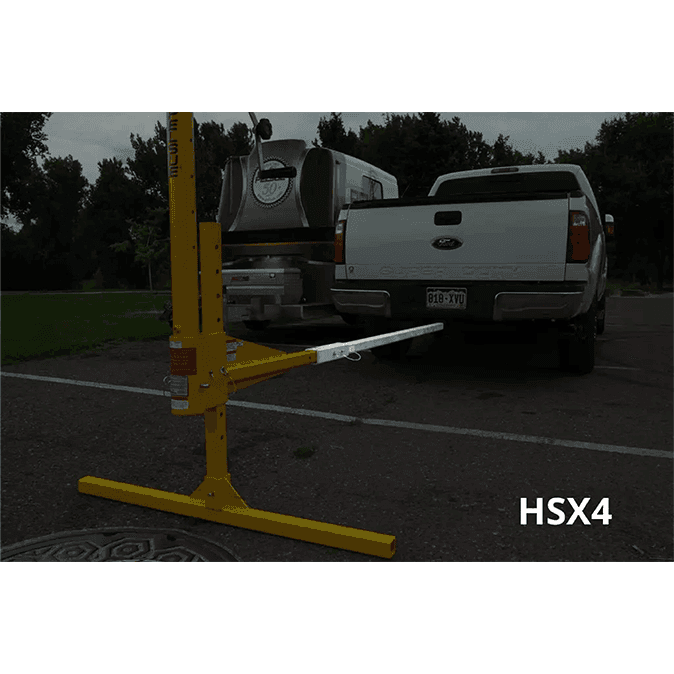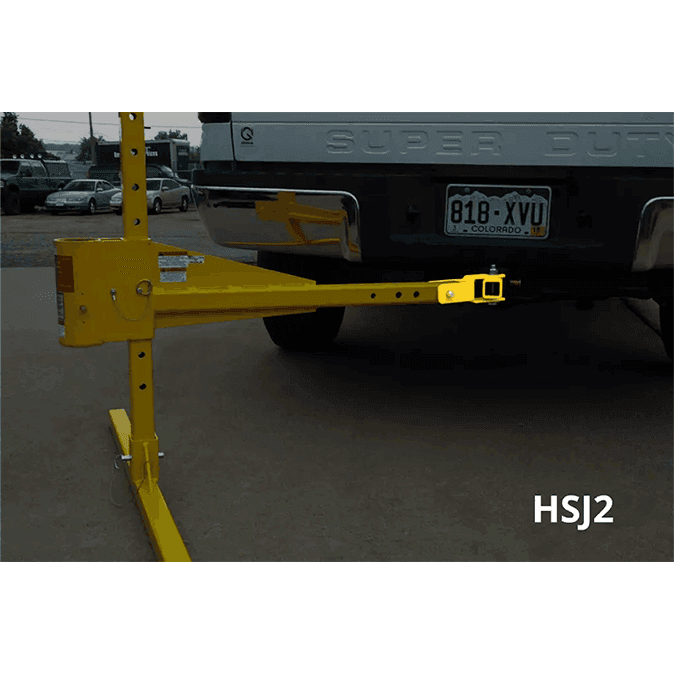 Overview
VERSATILE
LIGHTWEIGHT
EASY SET-UP
The Hitch Mount Kit includes a vehicle hitch mount (VHS-A1), the davit system (DK1824), and a multi-directional vehicle hitch receptacle (HSJ2). Assembly also includes a standard Pelsue hoist mount bracket (MB-PF1). The Hitch Mount (VHS-A1) allows you to use your vehicle as the davit base.
The hitch mount connects with 2" square vehicle receivers. You can use it to reach difficult areas and drive right up to confined spaces. All Pelsue Davit Systems are built from structural aluminum, allowing for lightweight and portable use. They are also specifically engineered to be fully set up in about 5 minutes. The Pelsue Davit System is proudly made in America with the highest quality materials to ensure the system will provide you years of service.
Every Davit system includes 1 hoist bracket and mounting plate for use with a standard retrieval hoist. No hoist included.
All Pelsue Davit Systems are man rated at 310 lbs.
Vehicle Hitch Mount Bases & Accessories
VHS-A1 – Vehicle hitch mount base
HSJ2 – Vehicle hitch mount receptacle attachment, multi-directional, plated steel
HSX2 – 2′ extension bar for vehicle mount, plated steel
HSX4 – 4′ extension bar for vehicle mount, plated steel
HSX6 – 6′ extension bar for vehicle mount, plated steel
CUSTOMERS ALSO BOUGHT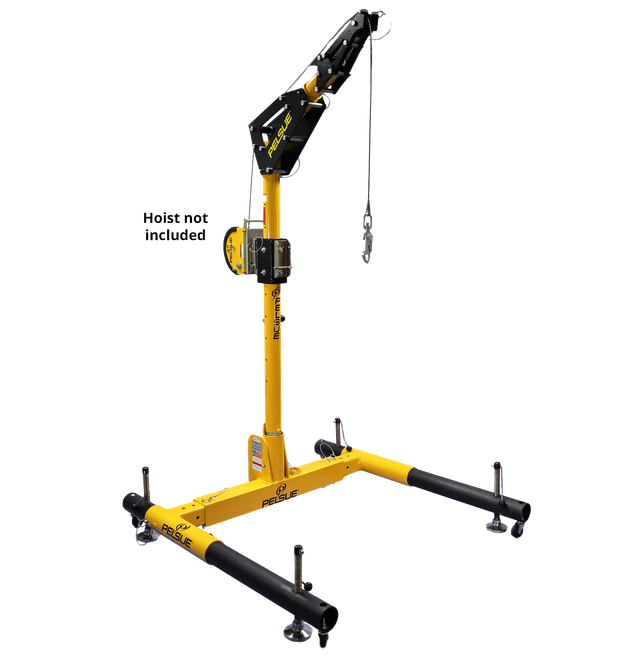 Portable Davit Fall Protection System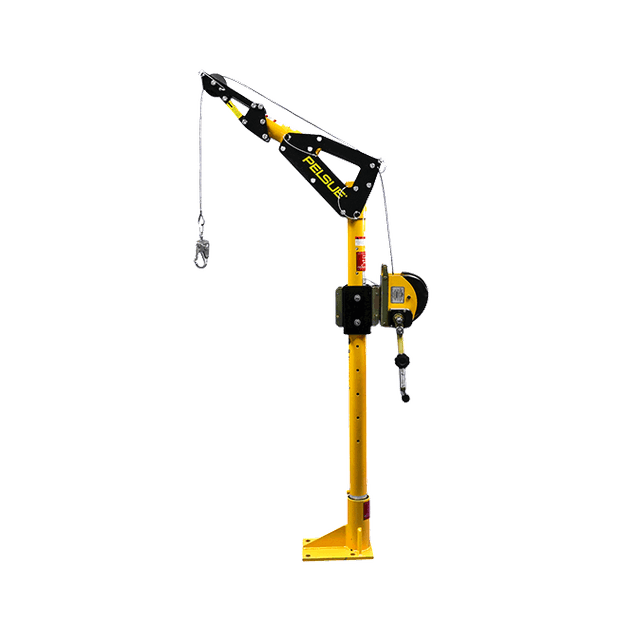 Permanent Base Davit Fall Protection System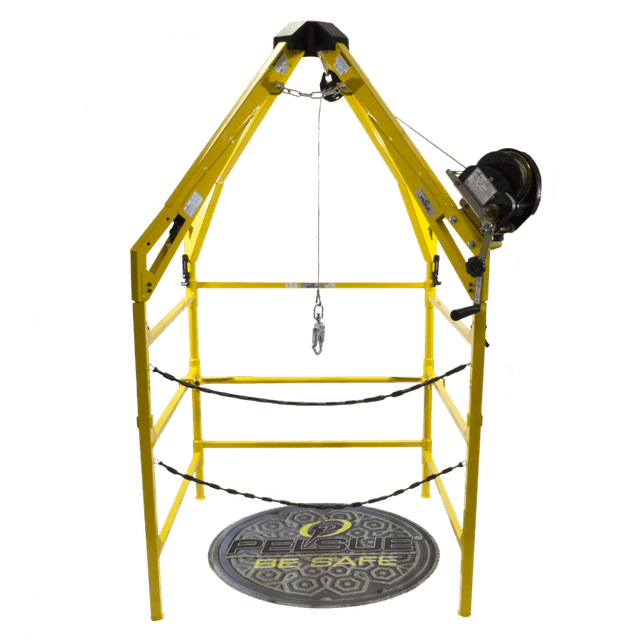 LifeGuard Confined Space Safety System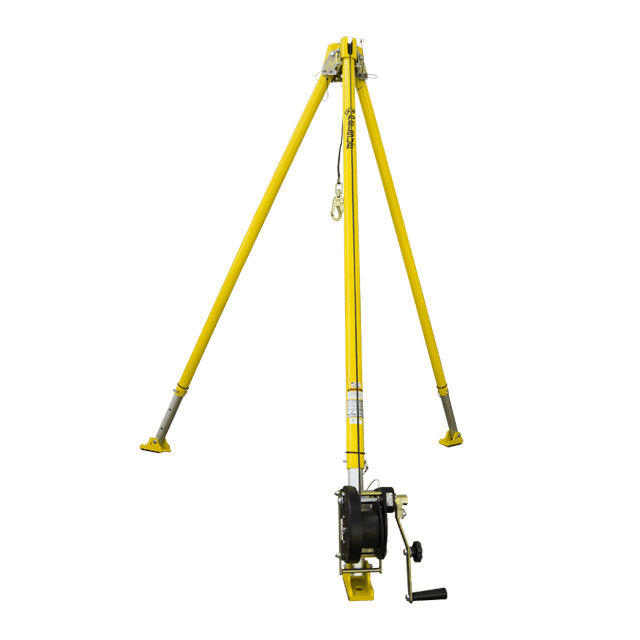 Rescue Tripod