Fiber Splicing Trailer Selection

Pelsue Fiber Optic Splicing Trailers: Take Your Job Anywhere
Fiber optic splicing trailers help you build today and tomorrow's telecommunications infrastructure. Splice, repair, and maintain fiber optic line wherever the job takes you with the tested, trusted, and versatile vehicles from Pelsue.
The Pelsue Advantage
Designed, engineered, and manufactured in Colorado, Pelsue fiber optic splicing trailers are made to rise to the demands of your job.
Whichever trailer best fits your needs, Pelsue brings the same standards of excellence and innovation to each model, so you always know you're getting the best. Our extensive menu of options and additions helps you customize your fiber optic splicing trailer even further, delivering a vehicle that fits your job.
Tradesman™ XL and Tradesman™ Pod: Extraordinary Versatility, Every Day
Meet your new workhorse fiber optic splicing trailer. There's a reason we call the FiberLite® Tradesman™ models our flagship splicing trailers: they're designed to make your work safer, easier, and more comfortable day after day.
Our XL Tradesman is the ultimate in functionality on the market today. With ample counter and storage space, conveniently-placed cable slots, and multiple GFI-protected power outlets, our job-focused design means that your trailer doesn't just give you space to work, it makes your job more efficient.
For all the functionality of our larger trailer in a more compact, agile body, look no further than the Pod Tradesman. With it's smaller footprint, the Pod Tradesman is easy to store and maneuver, but still features the amenities and ultimate flexibility that make its interior an unbeatable workspace. Climate control and plenty of ventilation help ensure compact comfort.
Off-Road Fiber Splicing: The Rugged Pelsue Grizzly™
Your job can take you beyond roads, into treacherous backcountry and tough terrain. Our Colorado-based team knows what it takes to make your vehicle perform in these environments, and we made our Grizzly™ fiber optic splicing trailers to withstand these toughest conditions. Take your job where it couldn't go before with the Pelsue FiberLite Grizzly.
With off-road tires and wheels, high clearance, heavy-duty fenders, and a durable aluminum skid plate to protect the fuel cell, the XL Grizzly takes the best-in-class features boasted by Pelsue FiberLite trailers and makes them tougher and more resilient. Work safely, comfortably, and efficiently even well off the beaten path.
Challenging environments often demand a nimble vehicle. The Pod Grizzly pushes the boundaries of durability and flexibility to create the ultimate compact off-road fiber optic splicing trailer. The Pod Grizzly packs the interior and exterior features of the XL Grizzly into a compact body that can go where larger trailers can't.
Custom Trailer Solutions
Your business, crews, and territory mean your needs are different than anyone else's. Pelsue can help you build a fiber optic splicing trailer that reflects this.
We've worked side-by-side with leading telecommunications and utility companies for over half a century, giving us the insight, experience, and expertise you need when building a fiber optic splicing trailer from the ground up. From power and fuel systems, security, communication, storage, and more, you can craft the trailer of your dreams from the fiber optic splicing vehicle experts.
FAQ
How much is a fiber optic splicing trailer? The best way to get an accurate price estimate is to choose your model and request a quote right here on our website. One of our staff will help you through the process and get you the right price.Your final price depends on model and on the range options you need to fit your trailer to your job.Of course, as recent supply chain issues have demonstrated all too clearly, outside factors mean suppliers prices can fluctuate quite a bit. All of this makes it impossible (and frankly, unethical) for us to name a general price here.
What power and fuel options are there for my fiber splicing trailer? Most models feature the following power options: a 25' ship-to-shore power cord (available either with or without a deck-mounted storage unit), an Onan liquid propane-fueled genset (in either 5.5 or 6.5kW models, with optional LPG canisters included), a gasoline genset (4, 5.5, or 7kW models), or a 6kW quiet Diesel genset.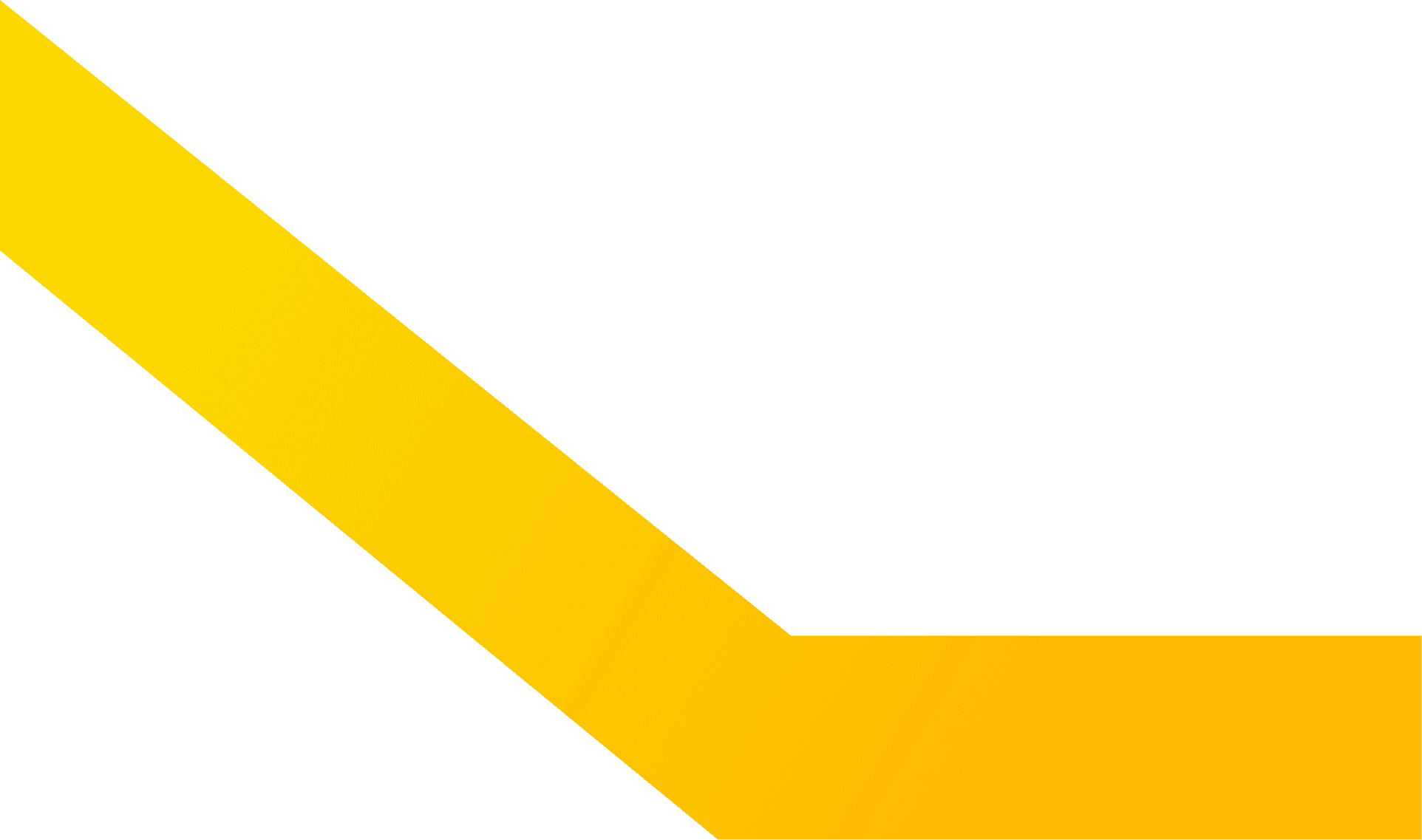 PRODUCTS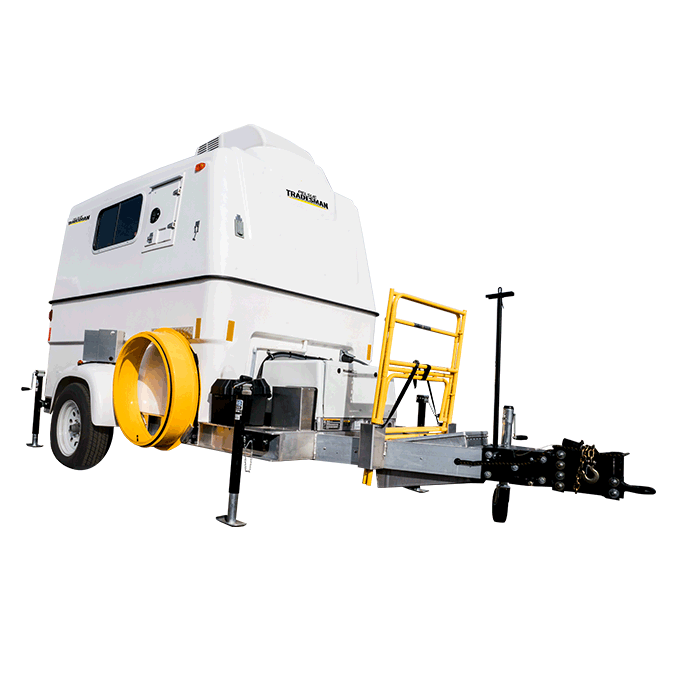 FiberLite Pod Tradesman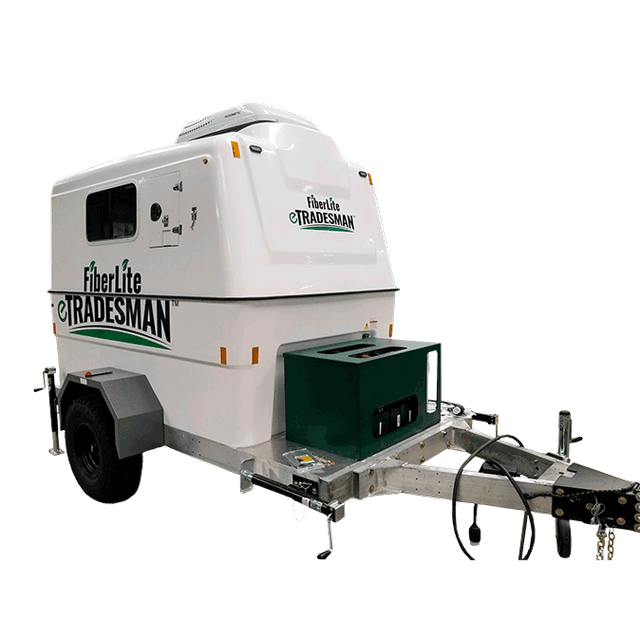 FiberLite Pod eTradesman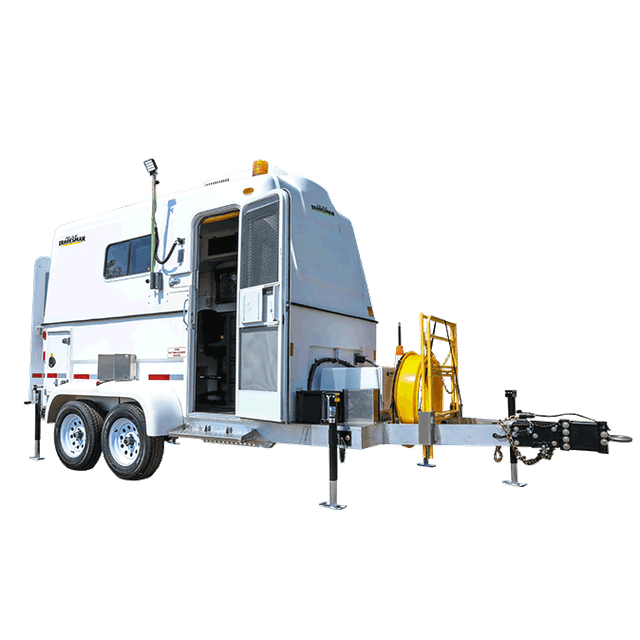 FiberLite XL Tradesman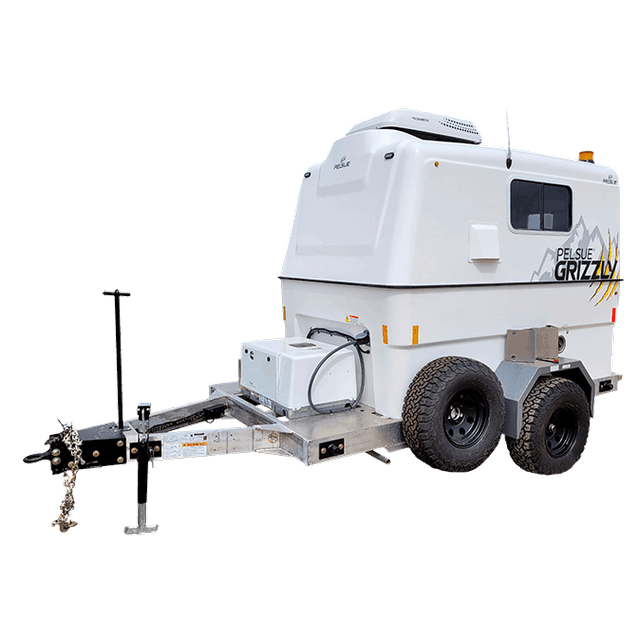 FiberLite Pod Grizzly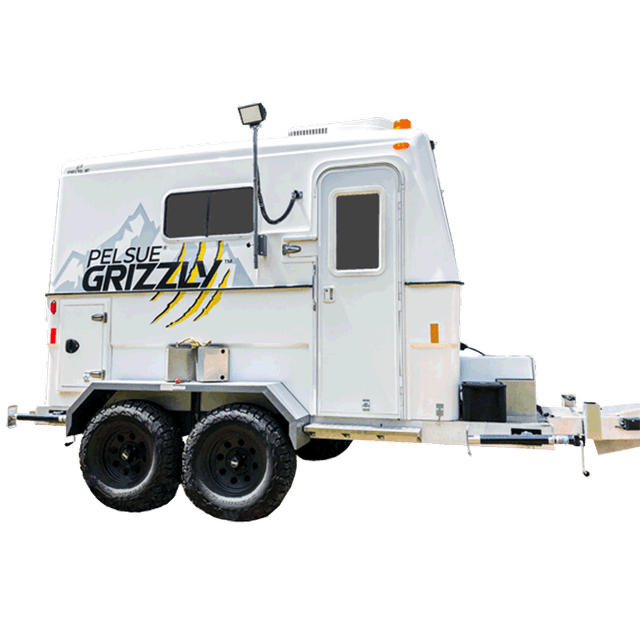 FiberLite XL Grizzly